The creativity workshops that we offer use the approach and creative thinking techniques put forward in the book 
The MultipleMind Method
 by Steve Roche.
We inspire organisations and individuals who are stuck in a rut. We help them to reawaken their creativity, to solve problems, to generate new ideas and to revitalize their organisations.
Head Trainer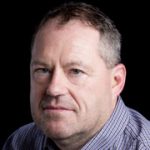 From the late 1990s to 2005 Steve Roche was a freelance journalist and served as a consultant to over 75 innovative Internet start-up companies in the UK.
He served for 4 years as a Director of of the pioneering online counselling company, Xenzone. The company's signature service, Kooth, won the Local Government Award for Innovation in 2005 and the Local Government IT Excellence Award in 2008.
His book about the creative process, The MultipleMind Method, was published in 2012.